PURPOSE BUILT FOR DIGITAL PAYMENTS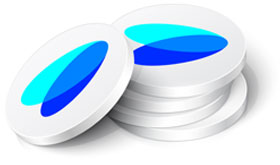 CHANGE Stable Coin are considered a safe digital asset as the coins are pegged 1:1 against the value of a government-issued currency held in reserve by a financial institution. Since CHANGE Stable Coin is backed by an underlying asset, its valuations are volatile-free, maintaining its purchasing power and encouraging a spend vs save mindset for the tokens.
CHANGE
Payment & Currency
Exchange service
PROVIDES USERS WITH FULL CONTROL OF THEIR DIGITAL FINANCIAL ASSETS
Gateway to the real world currencies
Supports ecosystem players – targeting b2b services
Seamlessly cash in/out to the traditional banking system
Safe and secure environment.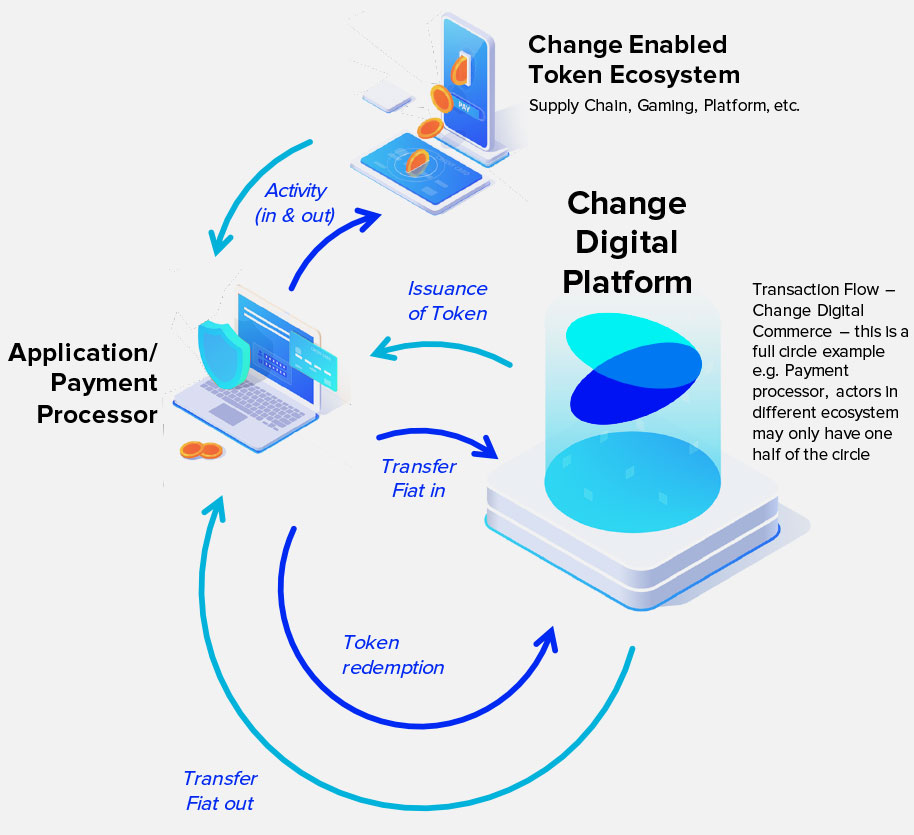 STABLE, SCALABLE AND SECURE TO FACILITATE EFFICIENT DIGITAL PAYMENTS
CHANGE Digital Token holders have complete control of their assets and can cash their tokens back into the traditional banking system
CHANGE transactions settle instantly, built fully on chain and can be integrated with any custodial or non custodial platform.
Reliant on Bitcoin SV Network
The stable and scalable network offers cheaper merchant cost, higher security levels, and a better user experience overall.
Change Digital Commerce will look to function with in a regulatory compliant manner.

Solution for consensual data monetization
A safe digital asset pegged 1:1 against the value of a government-issued currency.
Tokens designed to be implemented natively as payment within a technology-based architecture

Experienced,stable
development & system operations team

Extensive technology
developed assesses risk and financial exposure as a platform reimbursed clients as necessity, model is to incur zero loss

Extensive network
in the payment space & Bitcoin SV ecosystem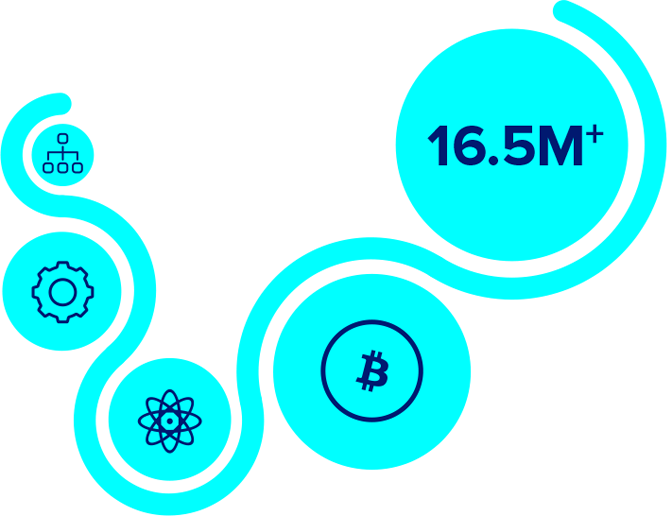 Processed in excess of 16.5M transactions value circa USD6B, cash flow positive

Enables the recognition of Bitcoin & cryptocurrency deposit as being final instantly